Please Save the Date, Friday, October 29, 2021.
Details to Follow.
Event Information
When: Friday, October 29, 2021
Time: 7:30 a.m. – 9:00 a.m.
Theme: Who is My Neighbour
Location: TBD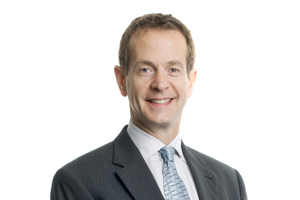 Our Speaker for 2021 is Garth Steele
Garth is looking forward to speaking at the 2021 Ottawa Civic Prayer Breakfast and sharing how, in his life and work, as well as through his volunteer work in the city, he has answered the OCPB theme question, "Who is My Neighbour?" Garth will testify that when you say 'Yes' to God, He will guide you, provide inspiration, and help you rise up out of your seat and start doing "stuff" for your neighbours in Jesus' name. 
Garth Steele is a Chartered Professional Accountant and a Partner at the public accounting firm Welch LLP where he started as a co-op student 41 years ago.
Through Welch, Garth conducts audits for not-for-profit organizations and provides tax advice to real estate developers, commercial landlords and a variety of small businesses and individuals.  Garth also is the lead of Welch's commodity tax team and provides HST advice to anyone who needs it.  In 2018, Garth was awarded the designation of "Fellow" (FCPA, FCA) by CPA Ontario in recognition of his leadership within the profession and in the community of Ottawa.
Garth has served on several community-based charities including the Ottawa Chamber Music Society, First Place Options, The Ottawa Mission, and CHRI.
Garth was part of a group of ten families that planted a church in Manotick nine years ago.  Garth is part of the leadership team at the church and presents a sermon every now and then.
Garth has been married to Cathy for 30 years and they are both looking forward to the birth of their second grandchild this fall through their daughter Hannah and her husband Connor Schmitt. They're also looking forward to the marriage of their son, Deagan, to Brianne Bond in the summer of 2021. 
Garth's hobbies include water skiing; building/renovation projects; playing the tuba and trombone; and following God's leadership on how to serve his neighbours!
We pray at a breakfast because people of faith in Christ are exhorted and encouraged to pray for all in authority so that we may lead quiet and peaceable lives in all godliness. (1 Tim. 2:1,2)